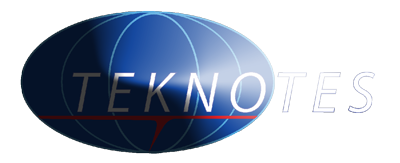 TEKNOTES Technological Facilities Inc. Since its foundation in 1977, primarily electric power plants, petrochemical plants and refineries, including Turkey and around the world are proud to be played key roles in the construction of industrial facilities.
Dynamic organization of approximately 5,000 employees on the project management know-how and equipment and logistics facilities owned General Contracting Services installs turnkey installations by operating with success in all disciplines.
Since it was founded in Occupational Safety and Health, despite the expenditure of millions of man hours of labor in heavy and dangerous, almost the only one fatal occupational accidents in history has more than 30 years and, unfortunately, we lost our friend, a worker, this result is not only the current geography, perhaps all a remarkable record in the world. 30,000 tons / year of steel construction and 6,000 tons / year production capacity of equipment, and the factory area of ​​about 1,000 acres, the Middle East has one of the largest Steel Construction and Equipment Factory in.
Product, industrial products, and these products are acknowledged for the quality of the world from Argentina to Yemen, Sweden, Greece, Italy are used in many countries. Activities in many parts of the world, which is still about TEKNOTES, we offer this book, except for when you need them, and invite you to give more detailed information, or would like to inform that we are ready to visit. Current and future projects, TEKNOTES 'We would like to remind you that in the presence of the capacity and capabilities.
· ALSTEC (England)
· ALSTEF (France)
· ALSTOM POWER BOILER (Germany)
· ALSTOM POWER CENTRALES (France)
· ATLAS / TEREX (Germany)
· BUHLER AG (Switzerland)
· FOSTER WHEELER (Italy)
· CCC (Greece)
· DANIELLE SPA (Italy)
· ELDORADO (Canada)
· ENERGOPROJEKT KATOWICE (Polond)
· EXCO (Czech Republic)
· GE ENERGY (ABD)
· GENERAL TURBO SA (Romania)
· GRIRO SA (Romania)
· IBERDROLA (Spain)
· IPIP ENGINEERING (Romania)
· JGC JAPAN GAS CORP. (Japan)
· UAI KRUPP (Germany)
· KVARNER PROSESS (Norwey)
· LINDE AG (Germany)
· LURGAN the LENTHJES (Germany)
· MERIT INC. (Canada)
· PREUSSAG NOELLE KRC (Germany)
· SCODA EXPORT (Czech Republic)
· SIEMENS AG (Germany)
· SOFRESID GROUP (France)
· SONATRACH (Algeria)
· SONELGAZ (Algeria)
· SOLAR TURBINE (ABD)
· TECHINT SPA (Italy)
· TECHNICAS REUNIDAS (Spain)
· TRANSELECTRO (Hungary)
· UOP (ABD)
I. ENERGY PRODUCTION FACILITIES
· THERMAL POWER PLANTS
· NATURAL GAS CYCLE PLANTS
· FLUE GAS TREATMENT SYSTEM
II REFINERIES AND PETROCHEMICAL PLANTS
· OIL REFINERIES
· CCR AND HYDROCRACKER PLANTS
· ISOMERIZATION FACILITIES
· AMMONIA AND UREA PLANTS
III NATURAL GAS & OIL PIPELINES AND TANK FARMS
· NATURAL GAS PIPELINES
· OIL PIPELINES
· TANK FARMS
IV WATER TREATMENT PLANTS/WASTE WATER TREATMENT PLANTS
· WATER TREATMENT PLANTS
· WASTE WATER TREATMENT PLANTS
V INDUSTRIAL PLANTS
· IRON & STEEL WORKS
· CEMENT PLANTS
· TIRE FACTORY
· COAL PREPARATION AND DEWATERING SYSTEMS
· LONG DISTANCE CONVEYOR SYSTEMS
· AIR SEPERATION PLANTS
· MILLING PLANT
· AUTOMATED BAGGAGE HANDLING SYSTEMS
VI CONSTRUCTION WORKS
· AIRPORTS
· DAMS
· MILITARY FACILITIES
· SHOPPING CENTERS AND TRADE
· CORPORATE HOUSING
· COOLING TOWER
· ROADS AND BRIDGES
· ASH DAMS
TEKNOTES ENERGY PRODUCTION PLANTS
WATER TREATMENT PLANTS/WASTE WATER TREATMENT PLANTS
AIRPORT PROJECTS

MASS HOUSING PROJECTS-SHOPPING MALLS-TRADE CENTERS